C.I.B NORD UCH SE LCCH
"Alice"
B: 2010-03-11
Sire: SE UCH Skogsville's Shut Out The Light
Dam: INT NORD NV-06 SV-07 Skogsville's Dancing In The Dark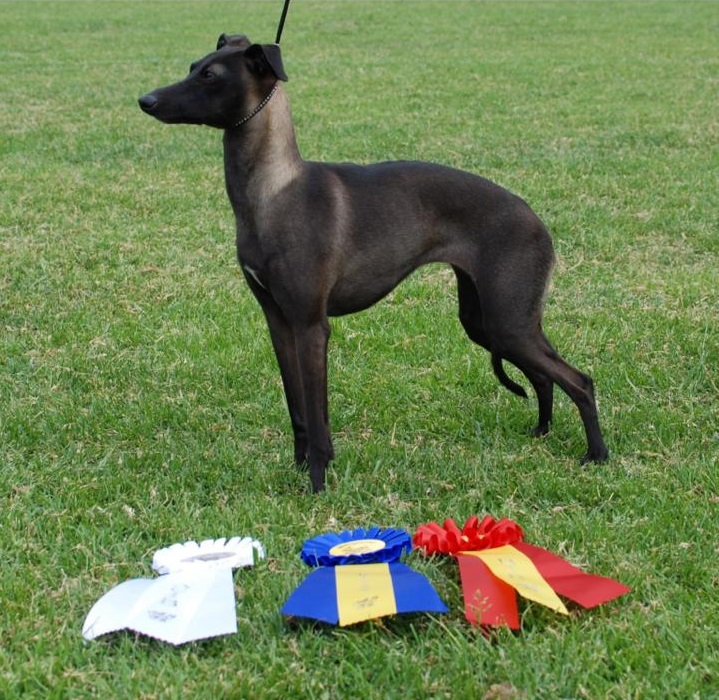 International and Nordic champion
Swedish, Norwegian and Finnish champion
Swedish lure coursing champion
Oval track license
Eyes checked clear
Pedigree – Italian Greyhound Breed Archive
Litter:
2013-04-28 Kennel Arceum's (The Spellcasting litter) 4+1
Sired by: SBIS C.I.B NORD NL CH NV-08-09 AmsterdamW-10
Biscotti Esclusivo
Arceum's Counterspell
Arceum's Emberstorm
Arceum's Lifebloom
Arceum's Moonfire
Arceum's Nightfall
---
Alice is the queen in the family. She is always in a positive mode, willing to tag along on whatever we plan to do, though on one condition – as long as I join too. She refuse to follow my husband and the other dogs on jogging rounds in the woods, and if we force her she will run back home as soon as possible. From day one she was my dog only.
Alice has been trying out both agility and freestyle and loves to practise some tricks. She's a joy to handle in the show ring and already at 3,5 years of age she got her International champion title.
We are forever grateful to kennel Skogsville for trusting us this amazing girl.